The front mud guard was slightly dented, scratched and fitted with plates when I bought it: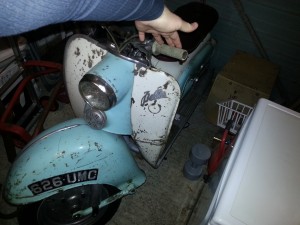 The painter did excellent work on the mud guard: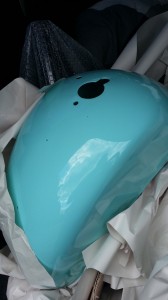 The mud guard comes with 'fancy strips' according to the spare parts list. They are chromed parts that decorate the front mud guard and include a Zündapp logo. Mine were missing but I managed to win an auction on a restored set. 250 EUR poorer they are now fitted to the mud guard and look very nice:
Missing for now is a top strip that I only have in aluminium. I am trying to get it chromed if possible. The alternative would be to polish the aluminium, but that won't keep as long.
To be continued.